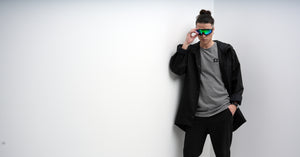 Established in a bustling city yet inspired by nature, Tramtrys is a Vilnius-based clothing brand combining its urban culture with nature-driven strenght and sustainability. It was born out of admiration for the vast Lithuanian forests, which covered 33% of the country's land back in 2014, when it all started, bearing a symbolic meaning behind it. Tramtrys takes pride in being a local brand, designing and manufacturing the pieces at home in Lithuania, where the tree is more than just a logo. With simplicity on our minds and environment at heart, we are both - the urban and the nature.
Subscribe to our newsletter
Promotions, new products and sales. Directly to your inbox.